T-Mobile
Friday, February 25th, 2011 at 5:17 pm
Please Click!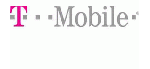 T-Mobile offers two basic plans, a pay as you go plan and a monthly plan.
Pay As You Go
The pay as you go plan offers minutes that expire after 90 days. The card options are 30 minutes for $10, 160 minutes for $30, 400 minutes for $50, and 1000 minutes for $100. The 1000 minute card is active for one year.
Daily Plans
Many of the major carriers are copying AT&T's daily plans. Basically, you only pay for days that you use your phone. These plans are great if you know for a fact that you'll only use your phone a limited number of days during the month. The $1 a Day plan gives you 10 cents per minute talk and unlimited text. The $2 a Day plan gives you unlimited talk and text, along with unlimited 2G web. The $3 a Day plan gives you unlimited talk, text, and 4G web access.
Monthly Plans
The monthly plans offer minute options that expire after thirty days and range from $30 a month up to $70 a month. For $30 you can purchase 1500 minutes and texts – any combination of both, and 30 MB of data. T-Mobile offers a second $30 plan that gives you only 100 minutes of talk, but unlimited texting and unlimited web access. T-Mobile offers 3 unlimited monthly plans that give you unlimited talk, text, and data access; a $50 plan, a $60 plan, and a $70 plan – all with varying amounts of 4G access.
Note on T-Mobile's Data Plans
T-Mobile offers their data plans at a blazing fast 4G speed. But here's the catch: You only get that 4G speed up to a certain data usage and then it converts to 2G speed. So, for example, the $50 unlimited talk, text, and web monthly plan gives you 1000MB of data usage at 4G speed, but if you use that up before the end of the month, then your web access drops down to 2G speed. You still get unlimited web access, but at a lower speed. The more expensive plans give you more access to the 4G speed.
Opinion:The pay as you go plans, which range from 30 cents per minute to 10 cents per minute, are expensive. The monthly plans are about average for the industry. The unlimited plan for $50 is not the cheapest unlimited plan on the market, but it's also not the most expensive. The one possible benefit to T-Mobile, though, is that their data access is at 4G speeds. While other companies promote Internet access as part of their unlimited plans, the access speed is closer to dial up than to high speed Internet access at 4G.
Website: Visit the T-Mobile website.
Filed under: Compare Plans
Like this post? Subscribe to my RSS feed and get loads more!